Broadcast quality studio at its best...
An Endless Passion for Creating...
Discovery... and the journey to bring your dream to life...
You have spent countless hours, sleepless nights, and untold dedication to bring your passion project to life. You treated these projects as part of the family and now you're ready to make your announcement to the world – YOU ARE READY TO BE HEARD-
At Voicing Visions we understand how hard it can be to stand out in today's sea of creativity. Whether it's sounds for a video game, television commercials for products, comedy spots on the radio, or needing that perfect character sound for a cartoon series or pilot, from start ups to established businesses, let us help you make your stories a reality ! 
Passion never dies. It gets stronger.
Dedicated equipment for the perfect sound
From the Sennheiser MKH-416 to the Neumann U87, we use industry standard equipment to meet that perfect professional sound for your project. Radio, to television, to animation -Be Bold and Cut Through-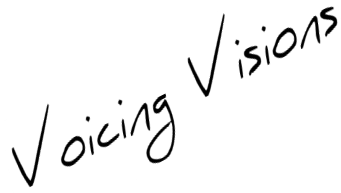 Microphones Available
Preamp
Interfaces / Mixers
Connectivity
DAW
Studio Space
Female Talent